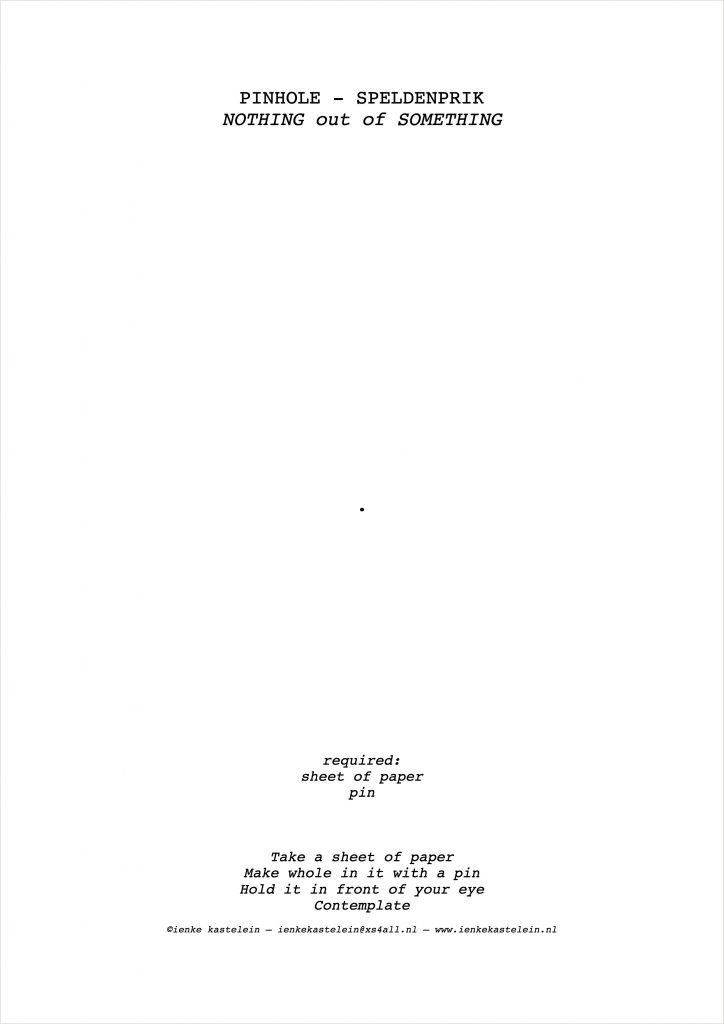 Download PDF here:
prompt PINHOLE speldenprik signed IK
Ienke Kastelein is interested in perception and the senses. She is engaged in context and habitat. Hence walking and sitting have become essential research methods as well as performance practices. Public and interior space are conceived as the studio or the stage. Walking is approached as a performance in which participants are the audience.
Her approach can be perceived as scenography or dramaturgy of space. She embraces lightness and play. Her whole body of work is a research and a reflection on being present and presence itself.