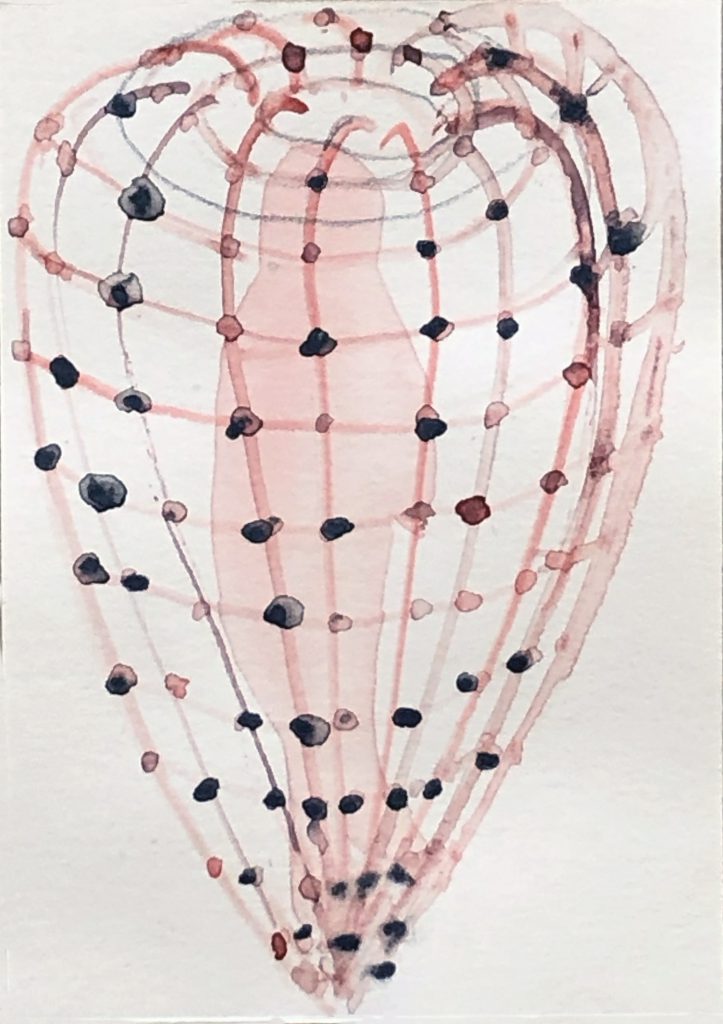 Tamara Jungnickel
watercolour on paper, 2019.
86 x 61 mm
Regularly recurring themes in her work are man and nature and their mutual relationship. By means of silent stories, but without it being unambiguous what happens, she tries to depict a feeling, a situation, a desire, still and poetically.
Tamara Jungnickel (1968) graduated from the Royal Academy in The Hague, lives and works in Dordrecht.