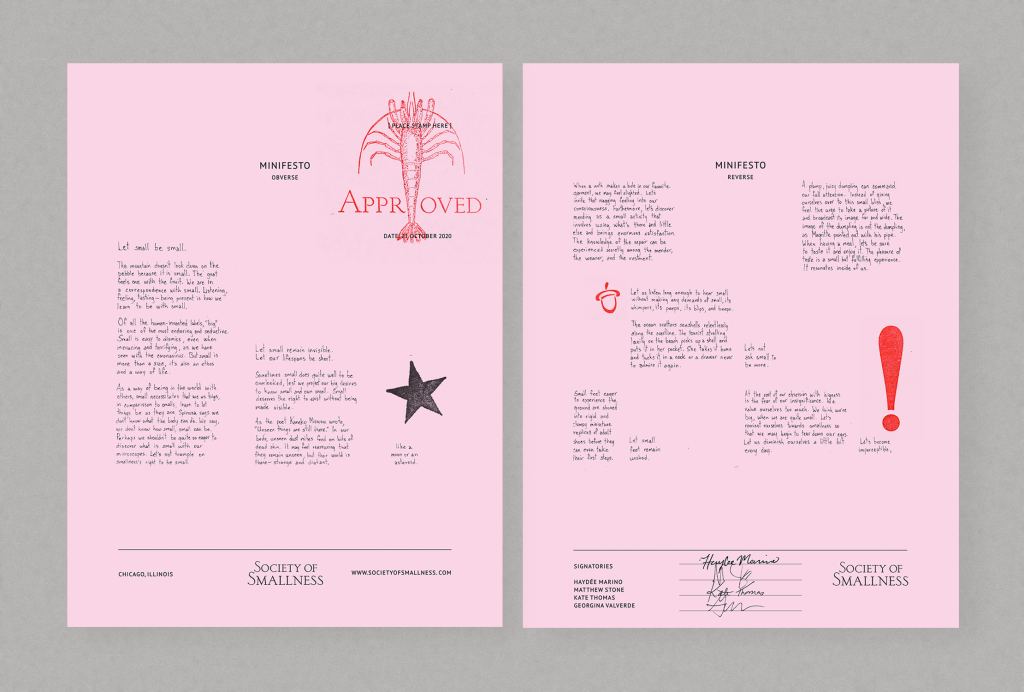 Minifesto 2020
Laser print of digitally scanned original handwritten in ink on paper
21.59 x 27.94 cm (8.5 x 11 in.)
In pre-pandemic times, we would have liked the minifesto to be tactile, if somewhat imperceptible. We may have rolled it up into a tiny scroll. Right before parting, after conversing with a friend, we may have leaned in closely to place it directly into the palm of their hand, closing their fingers gently around it with our own and letting our hands linger in this silent clasp for a millisecond.
Alas, the minifesto exists as a downloadable PDF that can make its way into hands, then into the nooks and crannies of building masonry and forlorn sidewalks.
We welcome correspondence—images, insta, email, tweets—of how the minifesto manifests in other parts of the planet.